Press releases from platforms "powered by Epresspack" can now be authenticated on blockchain. With KeeeX, Epresspack's goal is to protect its customers' communication by securely and transparently authenticating their press releases. This process will not change the way Epresspack customers usually work, but will help fight deepfakes and fake news.
This article is a Press Release and was not written by Cryptoinfos.eu. We are not responsible for the information it contains. Always do your own research and due diligence. The content is for informational purposes only, you should not construe any such information or other material as legal, tax, investment, financial, or other advice.
Customers' press releases authentification on blockchain
Epresspack and KeeeX have joined forces to enrich, protect and authenticate their customers' press releases on blockchain, by inserting enhanced data.
This new press release protection system permits to protect, enhance and better exploit brands' digital asset through a universal and multi-sector process. It is automatically integrated into the heart of Epresspack's platforms of communication content management software.
Today, more than 300 companies have already opted for the development and deployment of a tailor-made digital newsroom on the Epresspack digital platform. A digital newsroom, a true media platform, at the heart of corporate and brand sites, is now the hub of information sources for journalists, influencers, investors and institutions.
"the solution we have developed now allows us to authenticate, date and protect press releases."

Antoun Sfeir, Founder of Epresspack.

He adds: "This a direct solution that we provide to brands in the era of fake news and distorted information. They will be able to protect their communication without changing their habits"

Win back trust in Journalism
Epresspack and KeeeX will support around ten customers with this new service, with the aim of doubling the number of brands using Blockchain Epresspack / KeeeX authentication in autumn 2019.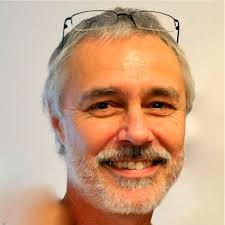 "The technology behind this project brings a real evolution: press releases permanently are equipped with their proof of integrity, origin, date and existence on the blockchain. Not only do we bring trust to journalists, but we are also creating the first tool to truly ensure, on one hand, the non-spread of false information by chatbots, or other digital tools widely used by some media, and the traceability of veritable information, on the other." explains Laurent Henocque, founder of KeeeX.
- 👀 In the hunt for Blockchain and Cryptocurrency Jobs? Visit Our Blockchain & Fintech Jobs Page 👇 -
The companies behind it
Founded in 2011 by Antoun Sfeir, Epresspack develops innovative content management software solutions to improve the strategy of international brands and their public-relations agencies to manage, publish and distribute their communication content. Epresspack addresses the current challenge of marketing and communication professionals to manage the engagement of multiple audiences and enable them to use their resources more effectively.
Continually growing, Epresspack has now more than 300 clients including Aston Martin, AstraZeneca, AG Insurance, ING, Tommy Hilfiger, Accor Hotels, BNP Paribas, The Body Shop, Dove, Kering Swarovski, Suzuki, Sanofi, Louis Vuitton, European Petrochemical Association, iCandy, Pernod Ricard, Longchamp, Evian, Accor Group. Today, Epresspack has an international presence with offices in Paris, London, New York and Montreal.
KeeeX, a startup founded in 2014, is the leader in Embedded Digital Signature. It has developed and patented a unique technology, complementary to the Blockchain, to secure any type of digital file by sealing in the metadata evidence of integrity, identity, date, geolocation, versions and if necessary blockchain. The startup includes among its references the SNCF Réseau, EDF, Orange, Orange, Thales, Engie, Société Générale, GRTgaz, MGI, Monuma, COMST…
In October 2017, KeeeX joined Station F as part of Thales' Cybersecurity program. It is now accelerated by ZEBOX, the accelerator created by CMA-CGM in Marseille. At the end of June, KeeeX received the prize at the Banking CyberSecurity Innovation Awards – Société Générale/Wavestone (BCSIA 2019) in the category: "Customer Data Protection".
Authenticate the document
To verify this document: https://verification.epresspack.net
Your next career opportunity is just a click away