Crypto Summit has become Switzerland's largest blockchain conference, bringing together influential people, policymakers, investors and entrepreneurs from around the world. The latest edition of Crypto Summit attracted more than 1,400 delegates and opinion leaders from 37 countries.
First European Cryptocurrency and Blockchain Conference
After the success of last year's event, SMART VALOR is pleased to announce the return of the Crypto Summit to be held in Zurich on October 28th and 29th. The Crypto Summit (formerly The ICO Summit) will be held for the second time, with a two-part program on key topics in cryptocurrency.
Why would you come?
For companies:
– showcase your blockchain expertise
– network with upcoming disruptors and potential partners
For investors:
– Learn how industry leaders invest in crypto
– network with high potential start-ups
- 👀 In the hunt for Blockchain and Cryptocurrency Jobs? Visit Our Blockchain & Fintech Jobs Page 👇 -
For startups:
– meet the industry's most important Swiss and international investors
– raise capital! In the last edition of Crypto Summit, over $300m was raised by ICO pitches
For individuals:
– gain a crucial overview on developments in the blockchain industry.
– meet at least 100 top influencers and thought leaders.
Managing Director Digital Capital Management












CEO Smart Valor














Founder & Co-Founder ConsenSys, Ethereum










CEO & Founder, IOHK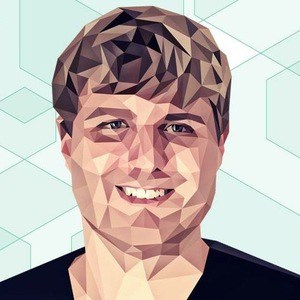 Co-Chief Investment Officer Pantera Capital













Founder & Managing Partner FuturePerfect Ventures













Early-Stage Angel Investor











And many more…
We are looking forward to seeing you there:
Date: Sunday & Monday, 28 & 29 October
Time: 08:30-21:30
Venue: StageOne, Elias-Canetti-Strasse 146, 8050 Zurich
Make informed decisions. Become a subscriber.
Your next career opportunity is just a click away