Spread the Crypto Infos knowledge
Sino-French connections keep on evolving towards the right direction: Artificial Intelligence
Aden Services & Artificial Intelligence
The international facility management services company founded more than 20 years ago in Vietnam and headquartered in Shanghai is joining the Artificial Intelligence Sino-French TechMeeting in Beijing.
The business innovation catalyst and the startup accelerator, Paris Region Entreprises & Tsinghua SEM X-elerator respectively will co-host this incredible event. Some CAC40 heavyweights such as Air France, Saint Gobain, PSA, Total, Sanofi and many other players will be participating in the event in order to meet Chinese technology startups.
1o1 meeting and pitch sessions will be the leitmotiv of this Sino-French Tech Meeting. It will be the perfect platform for French businesses wishing to expand and initiate partnerships with Chinese companies.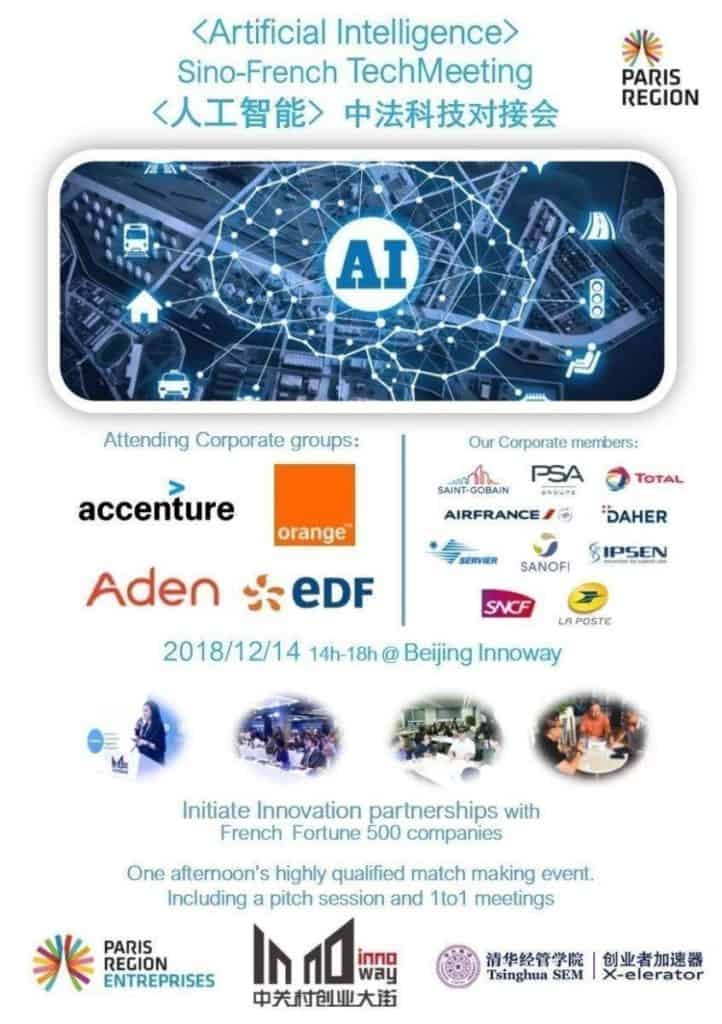 Date: Friday, 14 December
Time: 14:00 – 18:00
Venue: Beijing Innoway, China, Beijing Shi, Haidian Qu, 100080